HEADLINES
Class of 1968 Reunion
July 28, 2018
2017 Distinguished Alumni Banquet
October 21, 2017 - 5:00 PM
Kaskaskia Country Club
Record-Herald Insert
High School Building Centennial
Open-house October 21, 2017
12:00 - 3:00 PM
Class of 1972 Reunion Pictures
Class of 1967 Reunion Pictures
Class of 1962 Reunion Pictures
Lowell Garrett - Oldest Living Alumni
From The Archives
Various historical photographs of Arcola High School
The Alumni Association wishes to acknowledge the support and assistance provided by the Arcola Record-Herald.

Contact the Arcola Record-Herald via Email or at (217) 268-4950 to subscribe or for all your printing needs.

BE NOTIFIED OF PAGE UPDATES



powered by ChangeDetection
Distinguished Alumni
Class of 2017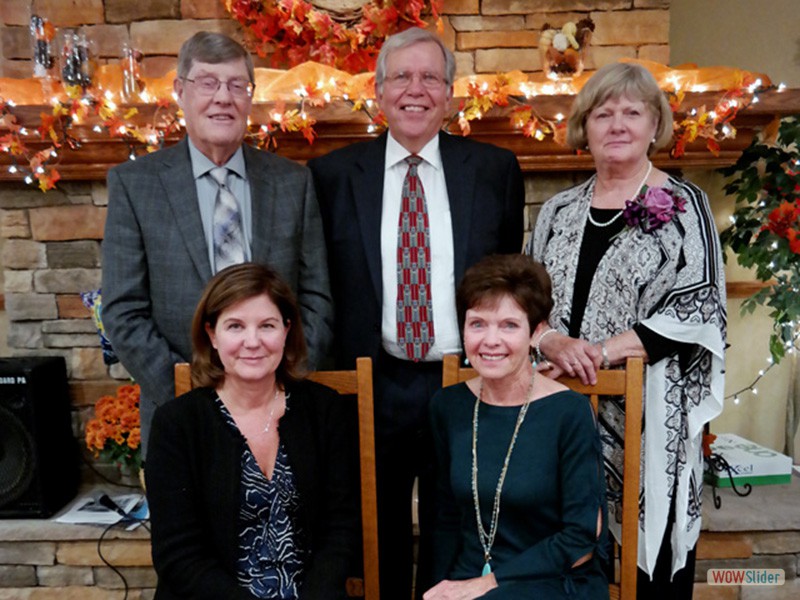 Seated: Gail Chaney Kalinich, Linda Stump Beazley (Wife of Art Beazley)
Standing: Jon "Skip" Kibler (Son of John D. Kibler), Andy Walton, Cheryl Holaday Hilgenberg
The mission of the Arcola Alumni Association is to:
Create a database of Arcola alumni with current contact information
Establish and maintain an alumni hall of fame
Recognize distinguished alumni and faculty
Identify and support a project for the school
Host annual alumni reunion at Homecoming
Encourage monetary gifts to the school
Membership in the Arcola Alumni Association is open to:
Graduates of Arcola High School
Anyone who attended Arcola High School
Friends of Arcola High School
There are no membership dues. We rely on the generosity of alumni to underwrite the various projects.
Relive the memories by singing "On Arcola" (with apologies to the University of Wisconsin-Madison).
2017 Distinguished Alumni Sponsors
The Arcola Alumni Association thanks the following sponsors for their generous support:
Bob (1957) & Judy Curry
Ron & Nancie Mertz
Monahan Partners, Inc.
Dr. Robert (1957) & Priscilla Arrol
Corky (1962) & Billie Jean (1963) Clark
Denny (1956) & Pat (1957) Johnson
Jack (1956) & Lynda Fishel
Don & Carol Portugal
Larry (1955) & Carol Bushu
Jerry & Sue Stout
Joseph Monahan (1960) Family
Jim Binford
Doug & Georgia Mullikin (1958)
Andy (1962) & Gail Walton
Dean and Shirley Sanders
Terry Sanders
Arcola Fitness Center
In memory of John D.Kibler (1932) & Jeanette Cook Kibler Snyder (1932)
Dr. Robert & Natalie Smith (1955)
Michael Clark (1972)
Mike (1964) & Cheryl (1966) Hilgenberg
The Lead Pig, Antiques on Main Street in Arcola
Larry (1971) & Glenda King (1972) Chancellor
Linda Stump Beazley (1960)
Jim (1963) & Anne Monahan
Doris Chaney