Class of 1977
The 35-year reunion of the Arcola High School Class of 1977 was held October 6, 2012 at the Kaskaskia Country Club. Twenty-nine class members attended.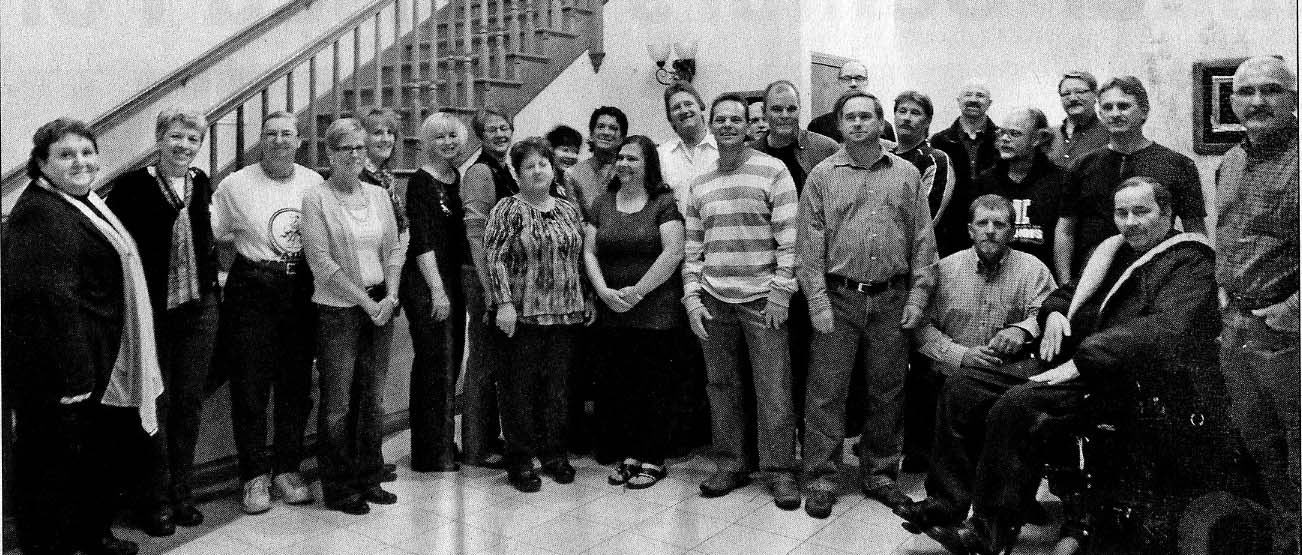 L-R: Cindy Cain Jess, Jill Chambliss Gipp, Brenda Sanders Smiser, Pam Hall Kutz, Malinda Greathouse Reece, Patty Warters Holaday, Rhonda Gibson Mohr, Janice Fidler Shonkwiler, Julie Wood Morgan,
Teresa Wuersch Nolan, Randy Gibson, Rick McKibben, Eric Walters, Dave Shields, Craig VanDeveer, Les Young, David Cranmer, Rick Shonkwiler, Kash McQueen, Randy Quick, Matt McLane, Glen Antle, and Tom Lyons.
Attending, but not in the picture, were: Cheryl Moses, Pat Spence, Phil Duncan and Greg Van Gundy.