AHS Class of 1972
July 23, 2022
The Arcola High School Class of 1972 held their 50th Class Reunion on Saturday, July 23, 2022 at the Kaskaskia County Club.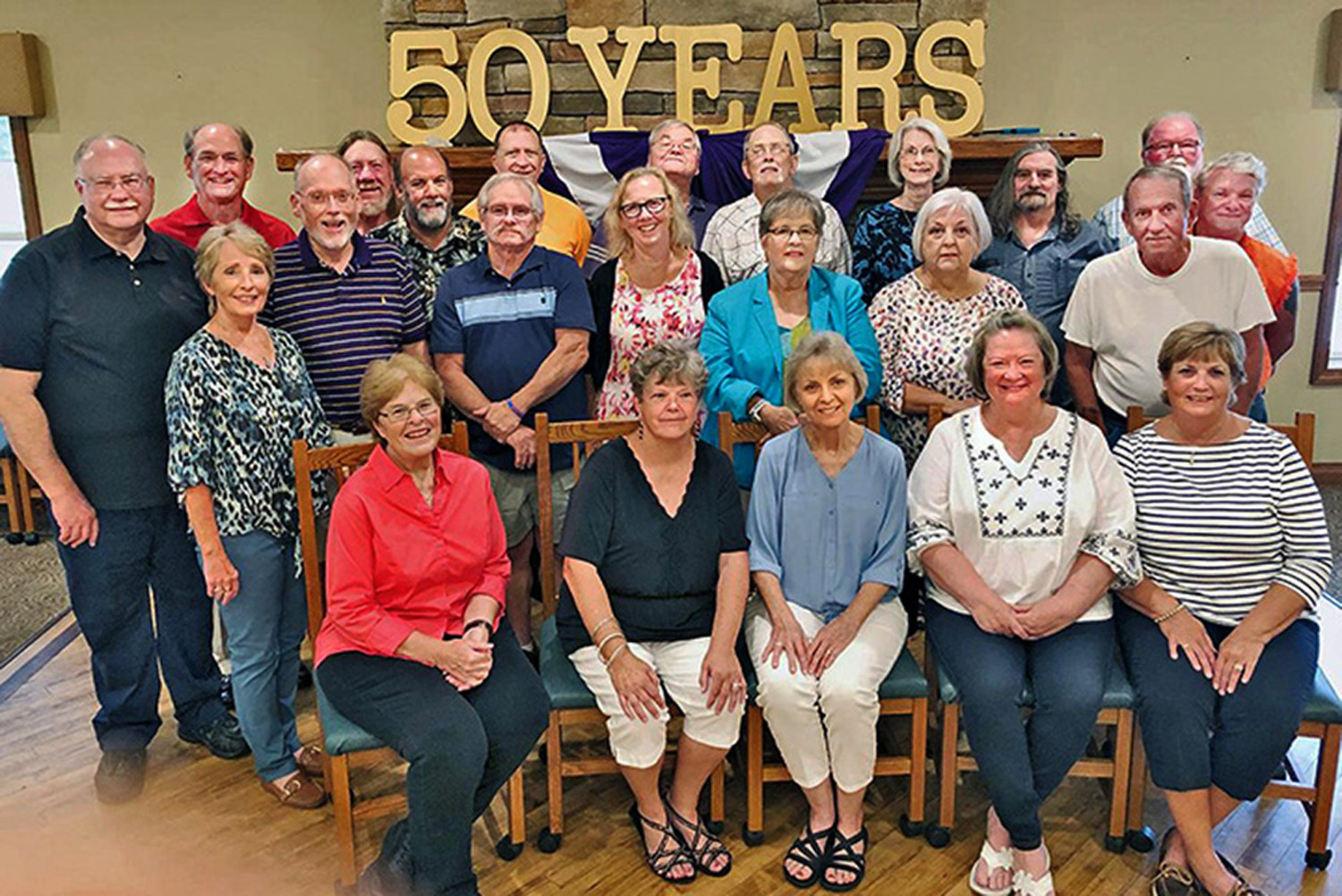 Row 1 (Seated): Beverly Stark Roberts, Brenda Roberts Powell, Bonnie Walker Yoder, Judy Clark Schmitt and Glenda King Chancellor
Row 2: Mike Clark, Sue Rairden Stout, Scott Butler, Dennis Green, Pat Walsh Alcorn, Ann Lauderback Aumiller, Sandy Wagoner Arthur and Doug McCollum
Row 3: Jerry McCoy, John Kutz, Jerry Lutz, Dee Shonkwiler, Mark Edgar, Robert Little, Cindy Dunagan Marrs, Hershel Craft, Greg Fulton and Clarence Burch
Attending, but not pictured: Barbara Embry Burns, Denise Smith and John Newby.
An entertaining auction and other donations raised $2,030.00 for purchase of memorial books to be presented to Arcola Public Library. The class continues this long-standing tradition to honor deceased classmates, their parents, siblings, spouses and children.