AHS Class of 1966
September 24, 2016
On September 24th, 25 members of the AHS Class of 1966 and their guests gathered at the Kaskaskia County Club for their 50th class reunion and buffet dinner. Out of state attendees were from Texas, South Carolina, Florida.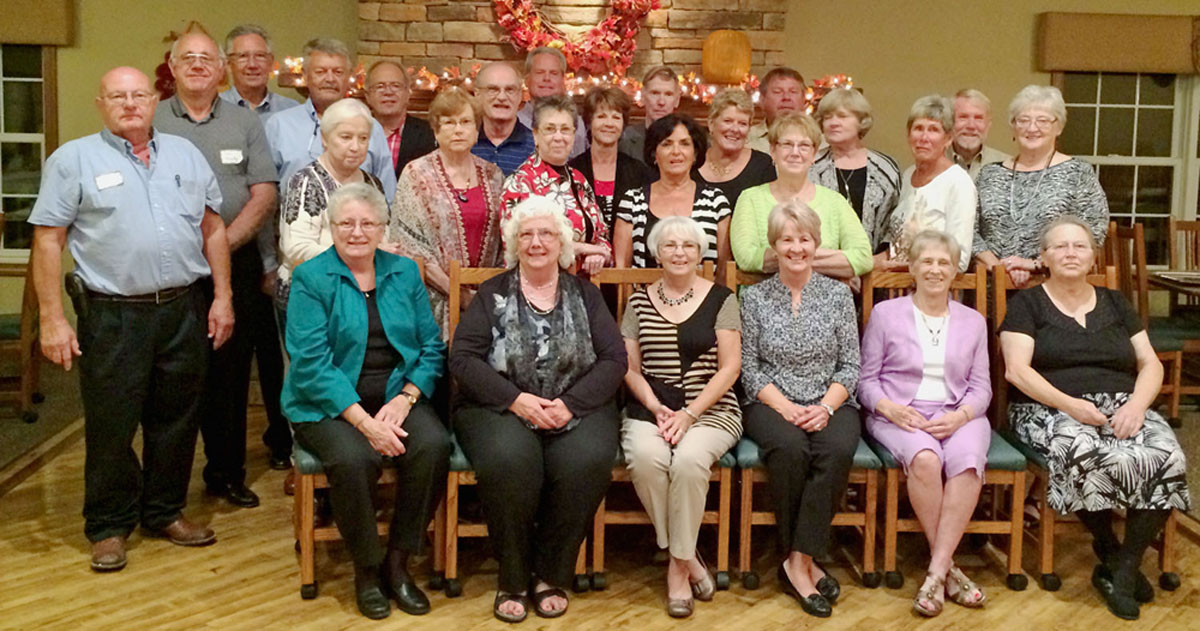 Front Row, L-R: Donna Good Sisk, Susie Rippey Patridge, Janis Logan Walk, Wanda Rhodes Crouse, Barb Smith Hein and Linda Watkins
Second Row, L-R: Marcia Hull Hopkins, Sharon Hudson Hendrix, Sue Spear, Janet Strader Nacke, Karen Conlin Faler, Bobbie Jolley Durham, Kay Arthur Kearney
Third Row, L-R: Lynn Albin, Ken Newby, Kerry Tuttle, Wilmer Otto, Gene Alcorn, Mick Howrey, Connie Dunagan Shrader, Steve Bullard, Marcia Dilliner Craig, Steve Shrader,
Cheryl Holaday Hilgenberg, Perry Weller.