Class of 1958
The 60th Reunion for the Arcola High School Class of 1958 was held at the Kaskaskia Country Club on Saturday, September 1, 2018.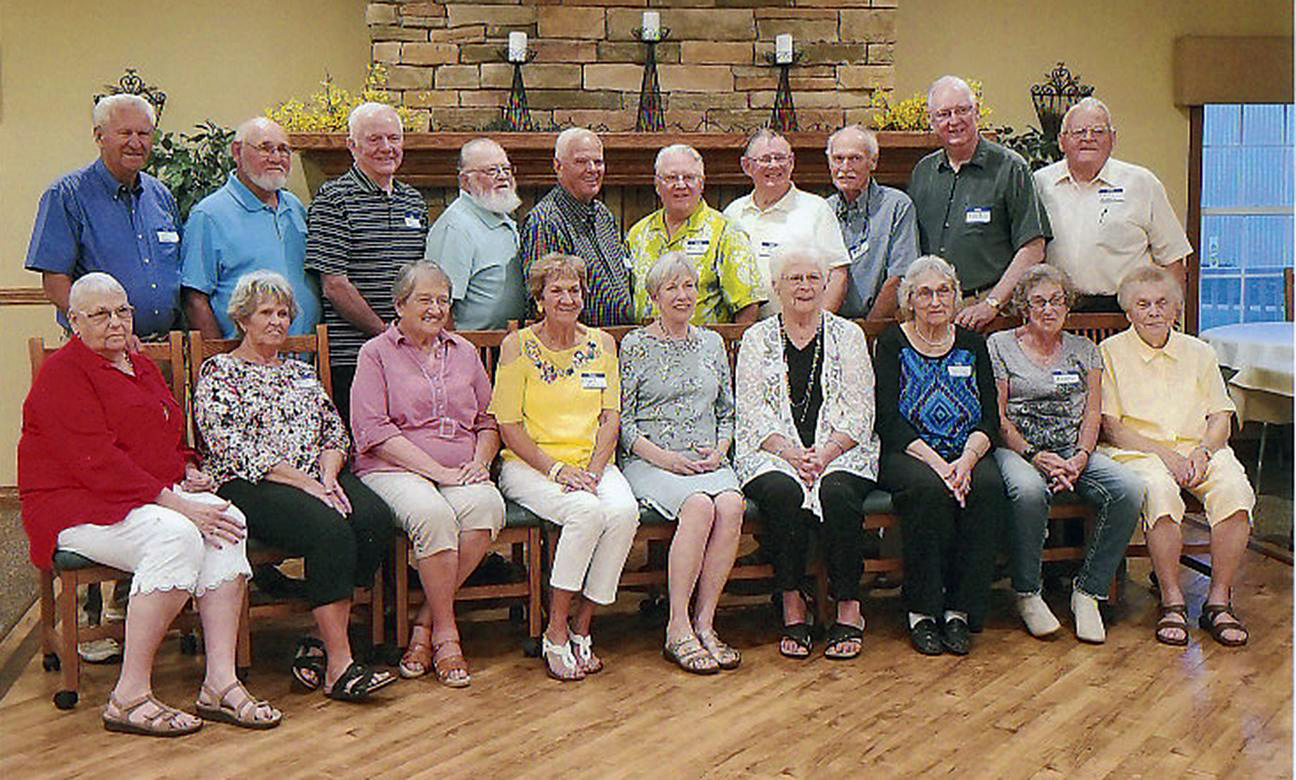 Front row (L-R): Susie Teft Connor, Janice Clark Tay, Dorothy Wood Rothert, Connie John Gilles, Georgia Herrington Mullikin, Chlora Chapman Little, Linda Connor Payne,
Patti Jo Ellison Shepard, Nellie Perkins Koontz.
Back row: Lyle Johns, Bert Fidler, Doug Mullikin, Marion Cothron, Norman Strader, Alden Nay, Larry Foltz, Jim Clark, Pat Monahan, Larry Kearns.