Class of 1957
The 55-year reunion of the Arcola High School Class of 1957 was held July 14-15, 2012.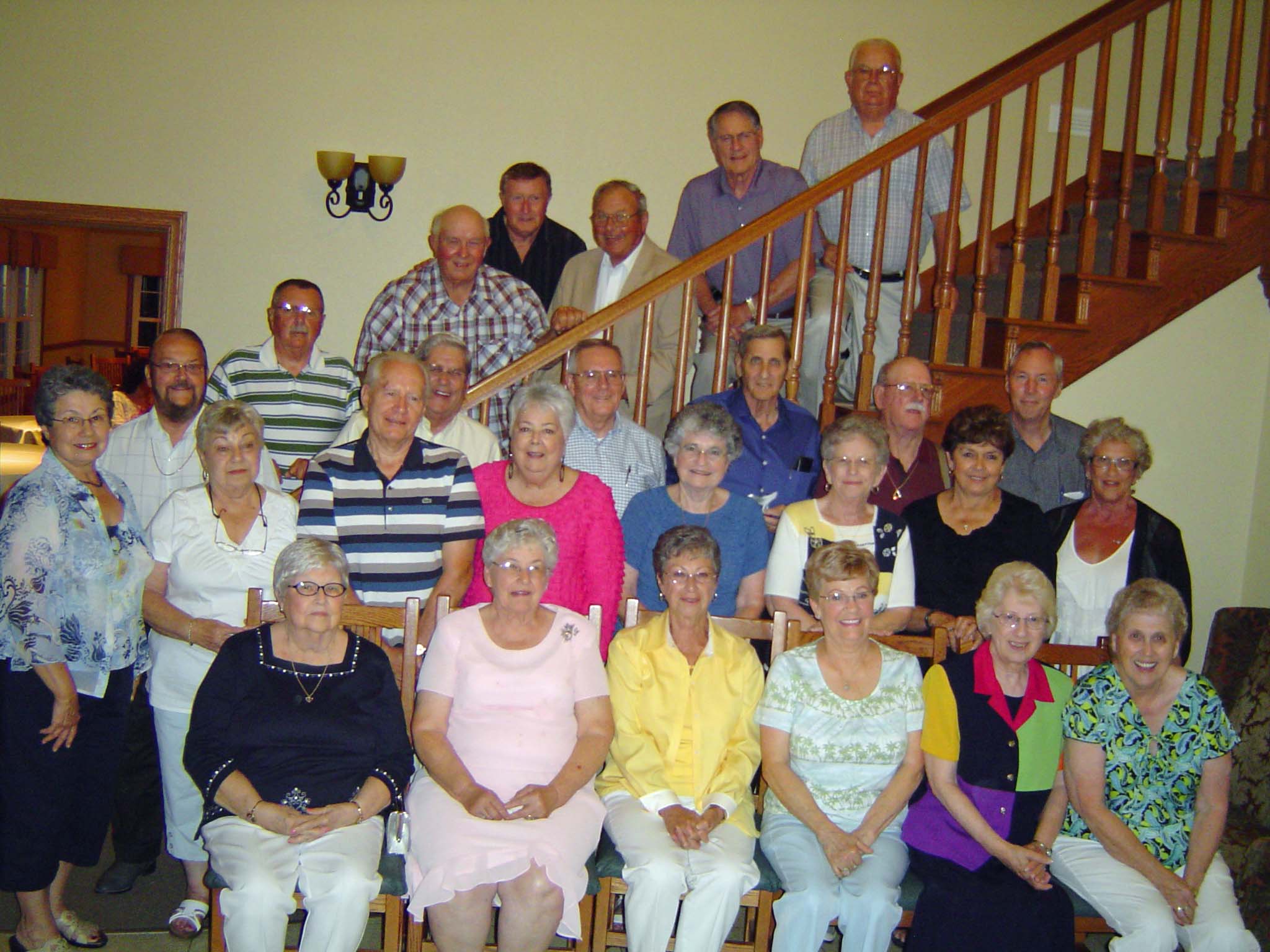 Pictured above are members of the Arcola High School Class of 1957 during the dinner July 14, 2012 at the Kaskaskia Country Club.
Seated, L-R: Audrey (Landreth) Knierim, Louise (Bright) Johnston, Joyce (Kibler) Lewis, Rita (Vandeveer) Headrick, Ann (Laymon) Skinner, Donna (Perkins) Taylor.
1st row, L-R: Barbara (Conners) Hale, Marquitta (Herrington) Mulrooney, Bob Curry, Janet (Smart) Mauck, Linda (McAvene) Lock, Lena (Biggs) Ramsey, Virginia (Connor) Goodman, Pat (Harris) Young.
2nd row, L-R: Bethel Turner, Pat Morgan, Rob Arrol, Danny Wright, Thomas Atkinson Neville, Tim Monahan.
On stairway left to right: Jerry Steproe, Rock Hudson, Myron Shonkwiler, Jack Browning, David Uphoff, Lloyd Little.