Class of 1946
The Arcola High School Class of 1946 celebrated their 65-year reunion on Saturday, August 20, 2011 at the Kaskaskia Country Club. Nine members and six guests attended.
Those attending were Lyman Meyers and wife of Arthur; Beth (Laymon) Klein of Bourbonnais and driver; Florence (Jacob) Banning and husband of Pana; Rose (Kibler) Sunderland and husband of Washington, IL; Beverly (Wood) Gerdtz of Champaign; Mildred (Gaylord) Williams of Bourbonnais; Gene Wingler and wife, Eileen, and daughter, Cynthia Coffey, of Oakland; Dorthy (Ledger) Teter of Villa Grove and Dory (Pullen) Edwards of Arcola.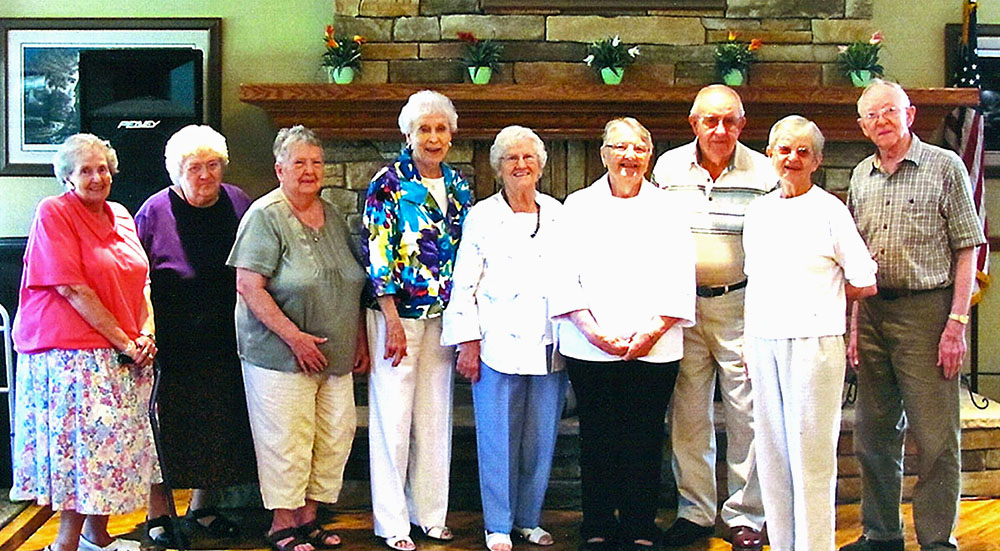 Photo courtesy of Slack Publications.

Pictured above are members of the Arcola High School Class of 1946.
From left: Dorthy Ledger Teter, Beth Layman Klein, Dory Pullen Edwards, Rose Marie Kibler Sunderland,
Mildred Gaylord Williams, Beverly Wood Gerdtz, Lyman Meyers, Florence Jacob Banning and Gene Wingler.