Class of 2001
The Arcola High School Class of 2001 held a reunion on August 6, 2011 at the DESTIHL Restaurant & Brew Works in Champaign.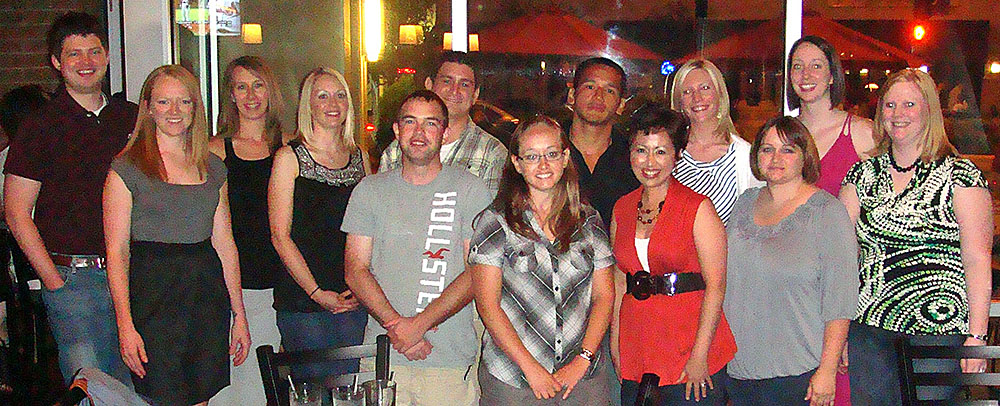 Pictured from left to right: Colt Guthridge, Crystal Bergfield-Jowers, Megan (Patridge) Clark, Amber (VanDeveer) Weaver, C.R. Stephens, John Tristan, Lovina Yoder, Danny Iniguez, Jessica (Barrientos) Pickel,
Jenny (Chancellor) Beals, Meghann McCullough, Cathy (Guennewig) Heimos, and Laura (Chancellor) Williams.