Class of 1911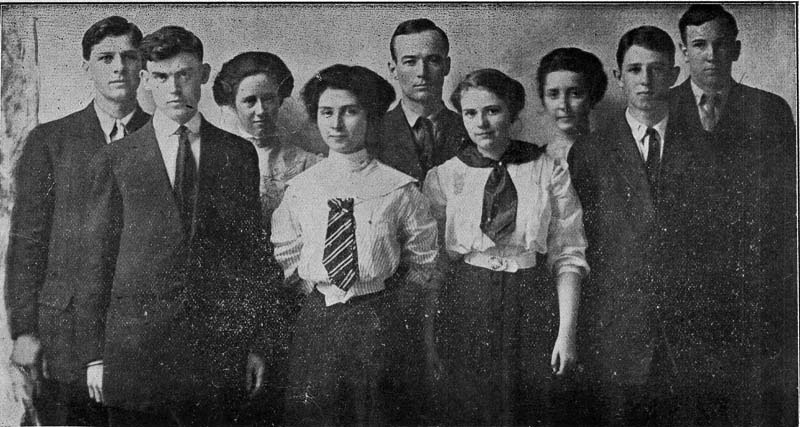 The graduates (listed alphabetically, not as they appear in the picture) are:
Henrietta Cohen
Charles Cunningham
May Frantz
Carolyn Gillespie
Leslie Gray
Manetta Harvey
Horace Hood
Elmer Maxwell
Olin Winterringer
Faculty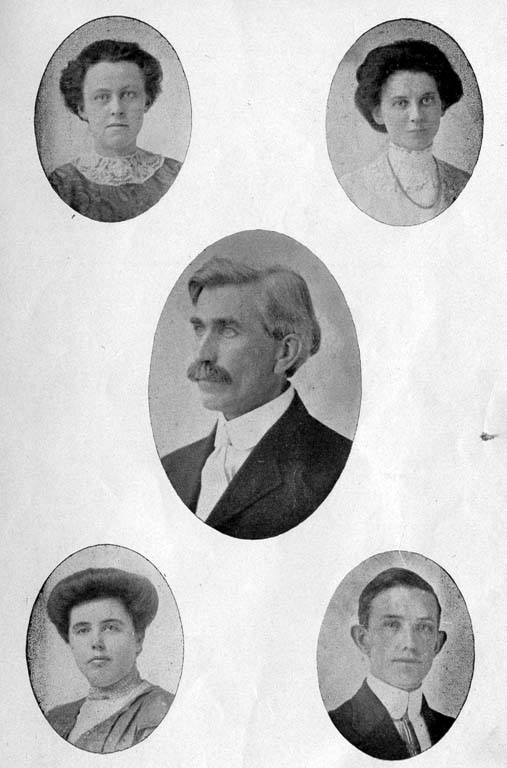 TOP LEFT: IMOGENE SHADE, Principal of Arcola High School and teacher of Latin and German.
TOP RIGHT: MARGARET MOORE LOUHAN, Assistant Principal and teacher of English.
CENTER: PHILIP M. HOLE, Superintendent of Arcola Public Schools and teacher of science and history.
BOTTOM LEFT: ELIZABETH C. McEVOY, teacher of music and mathematics.
BOTTOM RIGHT: CHARLES F. LINDSTROM, teacher of science and Latin.